About Our Chicagoland Area Acura Dealership
Arlington Acura in Palatine, located at 1275 East Dundee Road, is your home for Acura sales, used car shopping, and Acura service in Palatine, IL. We are also a great place to buy tires and genuine authentic Acura parts. Why should you choose our team when you have an automotive need? We have a strong reputation for delivering exceptional customer service to everyone who chooses to walk through our doors. Our dealership also gives folks a great online shopping experience.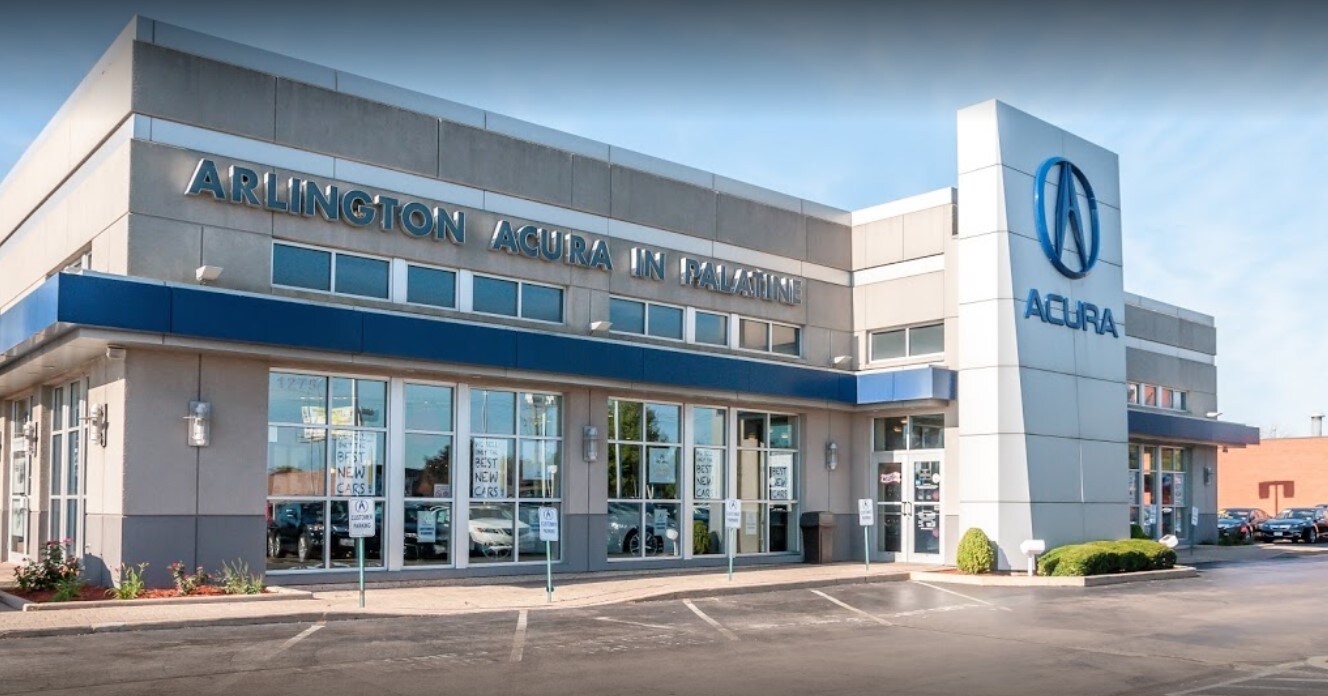 Why Buy Your Car with Arlington Acura in Palatine?
As a member of the Rohrman Automotive Group, customers from the Chicagoland area get plenty of advantages when they shop with us. They will get the superb customer service offered by our sales, service, and parts teams. You will also get the benefit of their extensive knowledge of the vehicles on our lot.
If you prefer to do your shopping online, you can take advantage of our Rohr to Your Door program from anywhere in Chicago and beyond. This program allows you to start your car deal online. When you shop this way, you can customize your deal to make it your own.
About Rohr to Your Door
We Are a Proud Member of the Rohrman Automotive Family
Since 1963, the Rohrman Automotive Group has done their best to serve the automotive needs of people in the Greater Chicago area. While Mr. Rohrman is no longer with us, the dealership group is still family-owned and practices the customer satisfaction principles that built the business.
We have many dealership locations in Illinois and Indiana, including Arlington Acura in Palatine. You can take comfort when you shop with us that you have a team of professionals who are devoted to making sure you are satisfied with your experience.
Our Dealership Gives Back to the Community
The team at Arlington Acura in Palatine has deep ties to the community. We look to support the folks who support us in any way that we can. Our dealership is active in the community, through volunteer hours, donations, and sponsorships. Some of the groups that we have supported in the past include the Boys & Girls Club and Meals on Wheels.
Visit Our Chicagoland Acura Dealership to See All That We Have to Offer
You don't have to take our word for it. Feel free to shop with our team and see the difference for yourself. Contact Arlington Acura in Palatine, in Palatine, IL, or schedule a time to come see us, so you can see why we have such a loyal following.